Shelley Munro
Summer is a lazy time for me. It shouldn't be, goodness knows I have enough books to write, but it is. Especially this week with the holiday! So I begged, cajoled, misled, imposed on a few authors to send me their images and a little bio so I could be lazy and not think about lists of 13 things throughout the summer. And they came through! All they needed to do was provide me with a bio and a picture. And the picture was key! I wanted to SEE who they were. Well, there's some pretty creative SHY authors out there. I love these pictures! So here's my first list (in no particular order) of 13 authors I know …
1. Mima
Mima rearranges her perennial garden in a small village on the Erie Canal. She is a teacher-librarian to one thousand delightful children, and string partner to a wee black cat. Visit her website (MimaWithin.com) for excerpts of her 10 erotic romances. 
2. Ashlyn Chase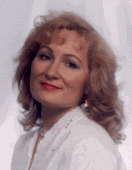 Ashlyn Chase describes herself as an Almond Joy bar. A little nutty, a little flaky, but basically sweet, wanting only to give her reader's a scrumptious reading experience. She writes hot romantic comedy and lives in beautiful NH with her real-life hero and a spoiled brat cat.
3. Pat Brown
Born in one of the coldest cities in Canada Pat escaped at 22, fleeing to Los Angeles. Her adventures there led to L.A. Heat (2006) which Mark Richard Zubro said "This is the best gay mystery I have read in years. It is a first-rate thriller with heart-stopping action.
Ever since she can remember, Michelle had a strange fascination with anything historical or supernatural–ghosts, magical powers, and oh! vampires. What could be more alluring than being immortal, all-powerful, and eternally beautiful? Michelle M Pillow, Author of All Things Romance, is a multi-published, award winning author writing in many romance fiction genres.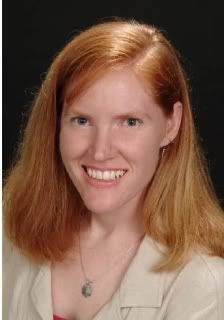 Dorothy McFalls resides in an artsy beach community in South Carolina with her sexy sculptor husband and their cat-like dog (Abu) and not so new puppy (Iona) and new kitten (Suki). An environmental urban planner by profession and wildlife biologist by education, she gave up her day job to devote her time to writing in 2001. When not boogie boarding or walking her dogs on the beach, she writes romantic adventure fiction, Regency romances, and short stories.
6. Kate George
Having worked at a number of jobs ranging from Senior Assistant to the Dean of a Medical School to Actor/Booking Agent in outdoor theatre troop, Ms George has plenty of experience to give authenticity to her characters. In fact, the idea for Moonlighting began formulating while she was working as a evening turndown maid at an exclusive resort for people with more money than sense. The layout was perfect for a crime of passion, but as she didn't want to spend life in prison, she decided writing about murder would be a wiser choice than committing one.
7. Susan Vaughan


Award-winning author Susan Vaughan loves writing romantic suspense because it throws the hero and heroine together under extraordinary circumstances and pits them against a clever villain. Reviewers have called her books fast-paced, thrilling, action-packed, sizzling, and highly emotional. She lives on the coast of Maine with her husband and dog.
8. Robie Madison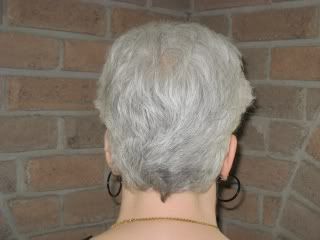 Award-winning author Robie Madison pursues her own adventures traveling around the world. When at home, she writes about men and women who aren't afraid to take risks for love. When she's not traveling or writing, she can be found teaching writing courses online.
9. Kris Eton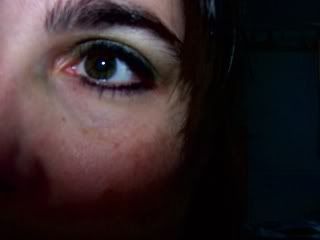 Kris lives in the middle of nowhere with 2 kids, 1 dog, and 1 cat. In order to combat the isolation, she must create hot sexy books. Her other interests include baking and eating her baking, watching movies & tv, and reading too much historical romance.
10. Sandra Sookoo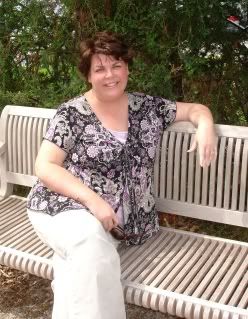 Sandra Sookoo is an author of romance.  Her portfolio includes historical, contemporary, and paranormal romance. 
11. Margay Leah Justice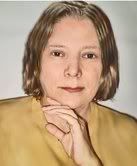 Margay Leah Justice is the author of Nora's Soul, the first in a series of books called The Dante Chronicles. She lives in Massachusetts with her two daughters and two cats – five females under one roof! 
12. Shelley Munro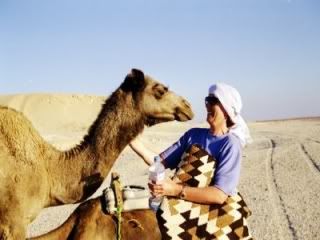 Shelley Munro lives in New Zealand with her husband and a bossy dog. She writes hot and spicy adventures, usually set in her home country of New Zealand.
13. Kelley Heckart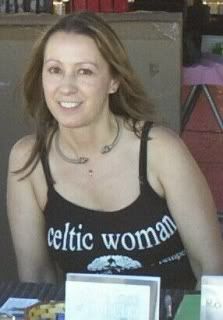 Kelley writes Celtic romances for Awe-Struck and Freya's Bower. Her lifelong passion for Celtic mythology and storytelling inspired her to write novels with fierce warriors, bold women and otherworldly creatures.
And what would a Thursday Thirteen be at Around the Writer's Block without a couple of wet men to keep these authors company?
Welcome to multi-published author, Shelley Munro. Shelley's sexy books can be found at Medallion Press, New Concepts Publishing, Cerridwen, and Ellora's Cave. I'm happy to have her visiting for the next couple of days sharing her newest release from Ellora's Cave, Lovers at Last.
Friends to lovers-it's one of my favorite plot devices. I like reading Friends to Lovers stories and enjoy writing them. I love being able to jump straight into an intimate situation in the first few pages of a book. The characters are familiar with each other and have a history together. They might not realize they're even attracted to each other until one pivotal moment that changes everything, or one of them might have developed feelings for the other over a period of time, agonizing about acting on them.
A relationship like this comes with problems: does the couple want this to be a one-time thing or do they want to play for keeps? What happens if the sex between them is so bad they destroy their friendship forever? Or what if one of the pair doesn't feel the same way?
Yes, moving from friends to lovers is fraught with dilemmas for both parties.
In Lovers at Last, Pearl and Justin are best friends. When Pearl's current relationship fails, she seeks out Justin for comfort. Justin, who has wanted Pearl for a long time, decides it's time to stake his claim.
BLURB:
Pearl's master plan to catch a rich husband-results so far…A for effort, F for success.
Justin Collet wants way more than friendship from Pearl. He craves love, laughter and hot, down-and-dirty passion. A life partner. All he needs to do is convince Pearl.
A broken relationship, a few drinks and a string of pearls. Comforting Pearl takes a turn into carnal territory. Heat blossoms between them, fiery and consuming. Sweet kisses inflame and erotic whispers tempt. It's all or nothing for Justin as he seduces Pearl into agreeing they're lovers at last.
Here hon, sit right under this spotlight *readjusts light* and answer a few questions … if you dare! Mwahahaha! *rubs hands together*
Where do you get the inspiration for your stories?
I'd like to be a smartass and say I buy my story ideas at Walmart, but the truth is that I find inspiration everywhere. A story idea can spring from a television show I've watched, a newspaper article I've read or a book written by another author might spark a series of ideas. I'm lucky enough to do quite a bit of travel and find this a great source of ideas, especially for settings. Maybe I have a fertile imagination, but I have a continual stream of ideas and add a few brief details to an ideas folder so I can save them for when I need them.
Are you a pantzer or a plotter?
When I first started writing I used to make up things as I wrote. Now that I'm a published writer I find I need a more organized approach since editors and agents like to know how a book ends, often before I've finished writing it. These days I tend to be a hybrid of the two. I plot enough to know how the book ends but leave myself enough leeway so that each book remains an adventure during the writing process. (Oh, she's good, this woman is unflappable … let's try a few more questions.)
Where did you get the idea for your latest book?
Lovers at Last is part of Ellora's Cave Gemstone series and is a pearl story. The pearls play a large part in the story and bring the hero and heroine together. I took one of my favorite plots, that of friends and lovers, added in the pearls and came up with a couple who knew each other well. The first scene popped into my head and the story came from there.
What makes a hero for you? Do you see them on the street, or are they simply in your head?
In short, my heroes come from my imagination rather than a real person. I have a liking for tall and dark heroes and usually start off with those two characteristics, although I have written a few blond heroes. Most of my heroes also seem to be on the alpha side and are heroic in the sense that they never abuse their position and bully those weaker than themselves. (Trust me when I say … this woman writes HAWT heroes. She's brought a few of them with her. They are lovely … but not so well behaved! *wink* *wink*)
What's your writing schedule like?
I write full time and treat my writing like an office job, working set hours. I set myself a writing target for each day and also fit in promo and other writing related activities such as blogging, correspondence and maintaining my website. I think I work harder now than I ever used to!
What does your writing space look like?
In a word-messy! I do try to tidy up a little between books but while I'm writing I like to keep my reference books and notes, my dictionary and thesaurus close at hand. I also have a pile of promo related stuff on my desk and of course, I can't get by without my calendar that lists my schedule for the month. (She's not kidding folks, I've shoved a couple of Starbuck's coffee cups out of the way and there's no place to put my notes … sigh … but I can't complain, my desk looks worse!)
What advice would you give to aspiring erotic romance writers?
First of all–READ!. I can't stress that enough. Read to analyze the market, take all the elements you enjoy and set out to write something unique that hasn't been done before. Erotic romance isn't for everyone and if you're not comfortable writing it this shows in your work.
What's your favorite snack or beverage while you're hard at work?
I don't usually snack or drink while writing, not when I'm in the zone. If I'm procrastinating I find myself making cups of tea all the time, but otherwise I write for several hours and make myself a cup of tea or coffee while I take a break.
What does your family think about you writing erotic romance?
My family is totally supportive of my writing. They offer encouragement when I need it and are always pleased to celebrate any successes with me as well. My husband has become very knowledgeable over the years and constantly surprises me. I might mention an agent or one of my chapters and he immediately knows what I'm talking about. He points out that he does listen. 🙂 (Give that man a hug for us! We love supportive husbands!)
Thanks for visiting, Shelley! She's hanging around to answer questions so fire away. If you'd like more information on Shelley or her books please visit her website or blog. You can even friend her on MySpace! Click HERE to read an excerpt from Lovers at Last