prom nightmares
Since I'm on vacation I decided to resurrect some of my favorite posts. This is a thirteen list of things that went wrong at Little Boy Blue's prom. He's no longer dating this young lady who has come to be known in our family as "dead horse girl". Please, read on and you will understand why…
So the last two weeks the Pierce house has been in prom hell agony mode. Little Boy Blue attended not one, but TWO proms at two different schools with his girl friend. And let me tell ya … they were BOTH an adventure! Here's the top 13 things (yes, I had to whittle it down for you) I wanted to share with you about prom …
1. Flowers are a VERY important detail when you're going to prom.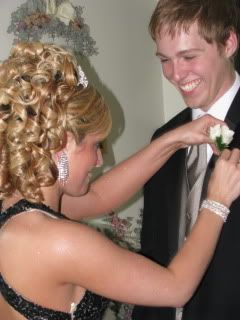 2. GQ is missing it's cover model.
3. Limousines are mighty spacious for just two people. (And wicked boring as Little Boy Blue found out.)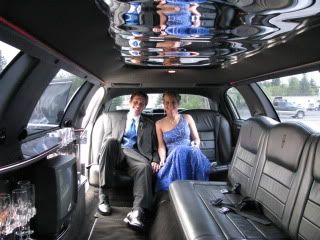 4. Sequins can unravel VERY easily from a dress and a needle and thread make things worse and kudos to whomever invented glue sticks…they work miracles! (Hope we remembered to take that out of the LBB's tux pocket.)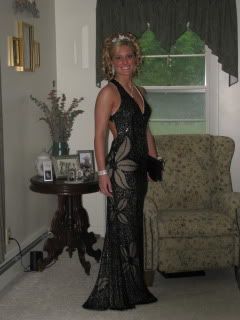 5. Bugs love hairspray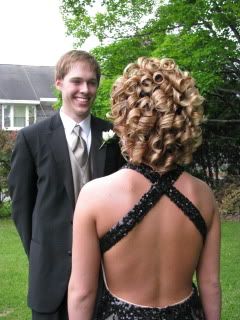 6. Choosing to go to the prom parade in a buggy is really bad if the horse gets sick and … well let's just say there are some Amish who are buying a new work horse this week.
7. Sometimes teenagers are happy the police stop by. (Side note to new police officer who didn't understand one must sit in the prom parade line for up to 90 minutes to deliver teens to prom. Guess what? According to the town manager who called you, it can't happen while you're on duty.)
8. Being abandoned before the prom parade begins by a well-meaning police officer who didn't know kids can't ride in the police cruiser and having to walk the length of 60 cars is really hard in high heels.
9. When things are at their worst, you'll find out who your friends are when they let you jump into their sweet Cadillac ride so you can still be in the prom parade.
10. Probably the limo would have been a safer bet for the SECOND prom. (Why didn't mom think of that? Oh right, all TWO of them available in Northern Maine were rented that night.)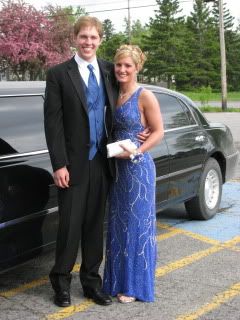 11. Prom hairdoes are ruined by torrential rain which often times brings lightening which is a really bad combination for hundreds of parents and grandparents with umbrellas.
12. Only in Northern Maine is it considered cool to arrive at prom in farm equipment.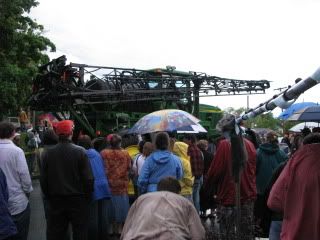 13. No matter what Little Boy Blue went through, he kept smiling!