margay leah justice
Summer is a lazy time for me. It shouldn't be, goodness knows I have enough books to write, but it is. Especially this week with the holiday! So I begged, cajoled, misled, imposed on a few authors to send me their images and a little bio so I could be lazy and not think about lists of 13 things throughout the summer. And they came through! All they needed to do was provide me with a bio and a picture. And the picture was key! I wanted to SEE who they were. Well, there's some pretty creative SHY authors out there. I love these pictures! So here's my first list (in no particular order) of 13 authors I know …
1. Mima
Mima rearranges her perennial garden in a small village on the Erie Canal. She is a teacher-librarian to one thousand delightful children, and string partner to a wee black cat. Visit her website (MimaWithin.com) for excerpts of her 10 erotic romances. 
2. Ashlyn Chase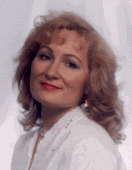 Ashlyn Chase describes herself as an Almond Joy bar. A little nutty, a little flaky, but basically sweet, wanting only to give her reader's a scrumptious reading experience. She writes hot romantic comedy and lives in beautiful NH with her real-life hero and a spoiled brat cat.
3. Pat Brown
Born in one of the coldest cities in Canada Pat escaped at 22, fleeing to Los Angeles. Her adventures there led to L.A. Heat (2006) which Mark Richard Zubro said "This is the best gay mystery I have read in years. It is a first-rate thriller with heart-stopping action.
Ever since she can remember, Michelle had a strange fascination with anything historical or supernatural–ghosts, magical powers, and oh! vampires. What could be more alluring than being immortal, all-powerful, and eternally beautiful? Michelle M Pillow, Author of All Things Romance, is a multi-published, award winning author writing in many romance fiction genres.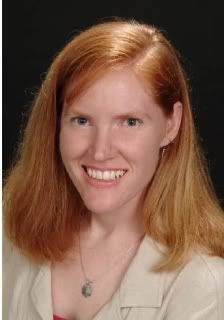 Dorothy McFalls resides in an artsy beach community in South Carolina with her sexy sculptor husband and their cat-like dog (Abu) and not so new puppy (Iona) and new kitten (Suki). An environmental urban planner by profession and wildlife biologist by education, she gave up her day job to devote her time to writing in 2001. When not boogie boarding or walking her dogs on the beach, she writes romantic adventure fiction, Regency romances, and short stories.
6. Kate George
Having worked at a number of jobs ranging from Senior Assistant to the Dean of a Medical School to Actor/Booking Agent in outdoor theatre troop, Ms George has plenty of experience to give authenticity to her characters. In fact, the idea for Moonlighting began formulating while she was working as a evening turndown maid at an exclusive resort for people with more money than sense. The layout was perfect for a crime of passion, but as she didn't want to spend life in prison, she decided writing about murder would be a wiser choice than committing one.
7. Susan Vaughan


Award-winning author Susan Vaughan loves writing romantic suspense because it throws the hero and heroine together under extraordinary circumstances and pits them against a clever villain. Reviewers have called her books fast-paced, thrilling, action-packed, sizzling, and highly emotional. She lives on the coast of Maine with her husband and dog.
8. Robie Madison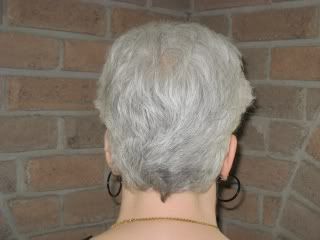 Award-winning author Robie Madison pursues her own adventures traveling around the world. When at home, she writes about men and women who aren't afraid to take risks for love. When she's not traveling or writing, she can be found teaching writing courses online.
9. Kris Eton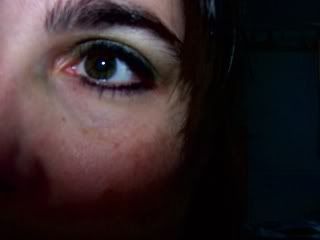 Kris lives in the middle of nowhere with 2 kids, 1 dog, and 1 cat. In order to combat the isolation, she must create hot sexy books. Her other interests include baking and eating her baking, watching movies & tv, and reading too much historical romance.
10. Sandra Sookoo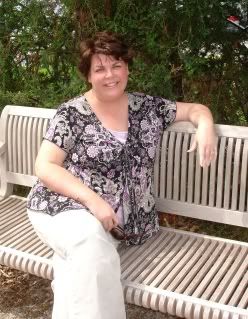 Sandra Sookoo is an author of romance.  Her portfolio includes historical, contemporary, and paranormal romance. 
11. Margay Leah Justice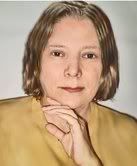 Margay Leah Justice is the author of Nora's Soul, the first in a series of books called The Dante Chronicles. She lives in Massachusetts with her two daughters and two cats – five females under one roof! 
12. Shelley Munro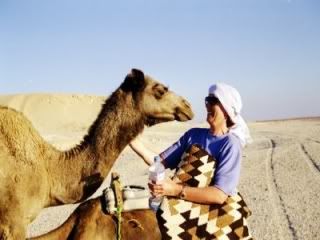 Shelley Munro lives in New Zealand with her husband and a bossy dog. She writes hot and spicy adventures, usually set in her home country of New Zealand.
13. Kelley Heckart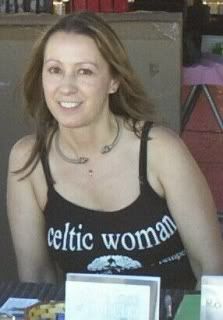 Kelley writes Celtic romances for Awe-Struck and Freya's Bower. Her lifelong passion for Celtic mythology and storytelling inspired her to write novels with fierce warriors, bold women and otherworldly creatures.
And what would a Thursday Thirteen be at Around the Writer's Block without a couple of wet men to keep these authors company?
I'd like to welcome romance author, Margay Leah Justice! It's a snowy, icky day here in northern Maine, but Margay's heating up my blog. She's sitting across from me, her feet propped on a cushion and one of the cabana boys is giving her a nice backrub. Now that she's comfy, with a dreamy smile, I'll start with the hard questions.
Tell us a little bit about you and how you got into writing:
I am a mother of two girls and I have lived in Massachusetts for most of my life. I have lived in other states – New Hampshire, Virginia and Florida – and although they all have their merits (Virginia is one of the most beautiful states out there), I always came home to Massachusetts. I started writing the day I first learned how to hold a pencil. Seriously, I have literally written all my life.
Please tell us about your books.  
I currently have one book that is published with more in the works/pipeline.
Here's the blurb for Nora's Soul:
When angels of light and dark collide on earth…
Once he held a favored position in the heavens. But one moment of weakness casts Dante out and now he is cursed to walk the earth, collecting the souls of vulnerable women to buy his way into hell.
All hell breaks loose…
But standing in his way is Peter, an angel of light. Peter is everything Dante is not. Pure, above reproach. And determined to prevent Dante from achieving his goals. Peter will stop at nothing to protect the souls in his charge, even if it means achieving the impossible – leading Dante back onto the right path.
And no one is safe from the fall-out.
Nora Kendall believed in angels. Once. But then she lost her brother to cancer despite all of her prayers – and she lost her faith in all things angelic. Now, she is a lost soul who wanders through life like a sleepwalker, playing it safe and leaving the risk-taking to others.
Kyle Cameron is one of those risks. Burned by a bad marriage, his only concern now is providing a stable life for his children, who are left motherless by the unexpected death of his wife. This means working overtime to grow his architectural firm into a viable business – and leaving the care of his children to the care of someone he trusts. Despite his past connection with Nora, Kyle isn't certain that she's the right person for the job. He also doesn't want to reconnect with her and repeat history.
But fate – and the machinations of two angels – has other ideas.
Click HERE to purchase your copy.
Wow, I love the premise. Your characters sound dreamy. How did you come up with them?
I dreamed them up – literally. Nora's Soul is the compilation of two dreams I had one night, both of which starred Nora. In the first, she was in a nightclub dancing the night away with Dante, who when she looked at him was a dreamboat, but when she turned away, took on some rather devilish characteristics. In the second dream, Nora was moving into a garage apartment in preparation for caring for the twins of an emotionally damaged widower. I just filled in the blanks when I woke up!
If you had super powers what would they be and what would you call yourself?
I would have the powers of cloning and I would call myself Copy Cat.
Tell us about your writing process. Are you a plotter or pantzer? Do you have comfort drinks or snack foods. Any favorite music you play while writing?
I am usually a plotter, although I am experimenting with the pantser form right now. It's interesting but nerve-wracking; I think I prefer plotting. My comfort drink is coffee, comfort food is chocolate. I don't play music when I write. I don't know why.
When you're reading someone else's books what about a man is a turnoff and why?
When he is too controlling of the heroine. I've been in such a relationship and let me tell you, there's nothing romantic about it.
I just got my royalty check and I'm thinking about redoing the pool house, these curtains or these?
When I get a royalty check big enough to decorate a pool house, I'll let Ty Pennington make all the decisions for me. (Oh, I was only thinking curtains, but having Ty remodel the whole thing would be great. Do you think he'd put it on tv and Oprah would come and then … oh, sorry, I do tend to get carried away when I'm day-dreaming. Back to you Margay.)
When you're not writing what do you do with your free time? 
Free time? What's that? Seriously, when I'm not writing, I'm either reading or knitting while I sack out in front of the television.
A hot soak in the tub or a smokin' BBQ with friends?
Oh, that's a tough one! They both have their merits, but I think I'd go with the BBQ.
What advice would you give aspiring authors?
Never stop honing your craft; even when you think you know everything, keep your mind open to the advice of others because you can always learn more and become more skilled along the way. Actually, I'd give that advice to everyone, not just writers – Never stop learning!
Also, for the aspiring writers, believe in yourself and you will persevere. If you truly believe that you have the skill for this and the goods to back it up, keep on trying. If one person doesn't like it, go on to the next. Every writer faces rejection; the ones who believe in themselves are published. Can you imagine what would have happened if John Grisham, Margaret Mitchell or Stephen King gave up after the first rejection? Persevere. Don't let anyone talk you out of your dream. If you have what it takes and you keep on trying, eventually you will find that one person who takes a chance in you. Remember, if no it's just a stepping stone toward that yes.
Who/What do you attribute your success to?
Perseverance and that one person who took the chance on me.
Anything else you'd like to share with your readers?
Just to remember that being published is not just a dream. It's a lot of hard work and it doesn't happen overnight. But when it does happen, it is so fulfilling.
Thanks Margay! You said it all. Never give up on your dreams. It will come together with belief in yourself and perseverence! When Margay's not here you can visit her website, MySpace, FaceBook, Twitter, and her blog.
Margay's agreed to hang around and answer some questions. I'm planning on warming up the blender and getting some margaritas going. And the cabana boys have already decorated the pool house. So come one in and chat a little!