graduation humor
Last weekend we celebrated Beautiful Girl's college graduation. It was tiring and amazing and long and wonderful. So this week I thought I'd share thirteen things about graduation.
1. Getting to the football stadium 2 hours early guarantees you both good seats and a wicked sore butt!
2. Beautiful Girl should have stood on the OTHER side of her veeeerrry tall friend.
3. Teenage boys really have only three wants. a) A refrigerator. b) A toilet. c) Space of their own. None of which Little Boy Blue had allllll weekend.
4. Pictures don't really tell the whole story of how edgy six people get in a hotel room. Just saying …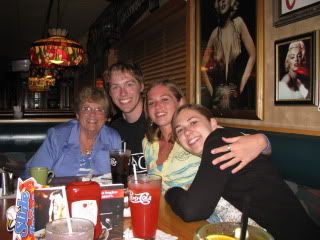 5. Friends are the best part of college.
6. Receiving the college insignia medal isn't the same as getting a signed diploma (which we haven't seen yet).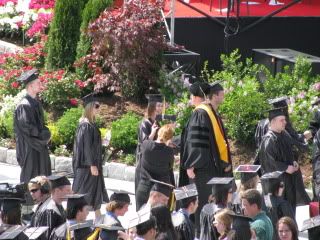 7. Graduating from college doesn't guarantee you can follow the directions "1 … 2 … 3 … jump", no matter how many times you try.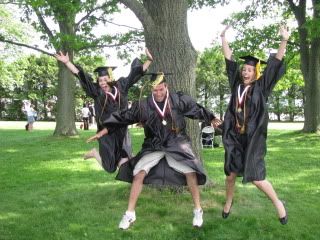 8. There really is nothing to do in a hotel room for three days.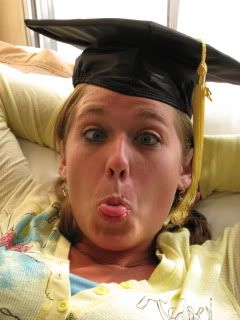 9. College Education – $80,000
    Family trip to graduation – $1,000
    Meeting the families of your daughter's best friends – Priceless
10. My kids really do love each other. (Though the position of Baby Girl's arm is a little questionable.)
11. School mascots don't have to watch their hands. (Your right hand is where Mr. Minuteman?)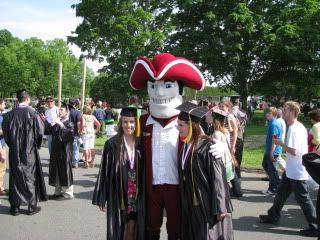 12. 2009 is a very good year.
13. Even at college graduations there's eye candy. (Okay so he wasn't there, but it was really hot …)