So, I've been sent one of those memes that make the rounds to different blogs. I can thank Lisabet Sarai for sending this one to me. Which is okay because I LOVE her blogs. Anyway, here's what she sent me …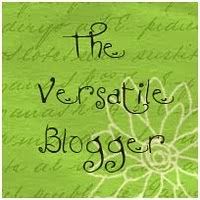 And this award comes with some rules. Aaaaand since Lisabet sort of switched things up when she did her blog, I ummm … am going to switch things up a little myself. With this award I'm supposed to tell you seven things about myself that are true. But since so many of you have seen me do this numerous times I think what I'd like to do is tell you SIX TRUTHS and ONE LIE.
And just to make it more interesting I'll give one commenter who guesses correctly which one out of the list is the LIE a choice of an ebook from my backlist. I'll run this little impromptu contest until 8 PM EDT Tuesday, July 13. Okay so here's the list. Tell me in the comments which one you believe is the LIE.
1. I've had a champagne lunch in the Grand Canyon.
2. I've been over a waterfall in an inner tube.
3. I've been skydiving.
4. I graduated valedictorian of my college class.
5. I've been to an active volcano.
6. I spent New Year's Eve in Times Square.
7. I've been swimming with dolphins.
And the other fun part of this meme is that I get to confer this honor on 5 of my friends. (It was originally 15, but Lisabet changed that number so I'm sticking with her. LOL!) So I pass this award on to:
Adele Dubois
Tracy Cooper-Posey
Susan Vaughan
Jillian Hallowell
Luanna Nau
Here's hoping they continue the meme. And don't forget to comment for a chance to win an ebook!