Okay, so last year Ellora's Cave held their first ever reader/writer conference in Richfield, Ohio. Where you ask? Okay, so it's not Las Vegas or Chicago or San Diego or any of the bigger cities where conferences are normally scheduled. But let me tell you … it was the PERFECT place to hold a conference.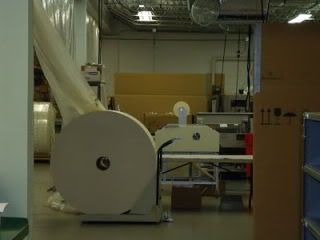 Mainly because it's really close to Ellora Cave's offices. Which we totally got to tour. Very cool. We saw the printing presses running and got to meet a couple of the editors and see Patty's HUGE python (and yes, it's in a cage). And they even opened the doors to publisher, Raelene Gorlinsky's office. You wouldn't believe, but she has … ah, nope you're not getting that out of me. There are some things you're going to have to check out for yourself.
Anyway, besides being near the offices, the town of Richfield is beautiful. Quiet (well, except the hotel where we were playing…er…staying. Where the EC authors and staying.) Yeah, that's it. Anyway, Mr. Nina hung out at the golf courses during the day while I hung out with cover models and authors and cover models and readers and cover models and editors and I'm thinking there were a couple of cover models there … It was amazingly fun. I can honestly say the BEST conference I had ever been to. I think mostly because it was EC authors mingling with EC readers. Everyone there loved erotic romance.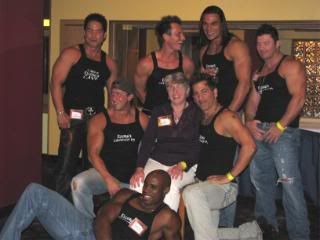 Which of course brings me to some of the workshops. Since it was alllll about erotic romance we talked about reader likes and dislikes including a workshop on word "turn-ons" and "turn-offs". I laughed so hard as woman let loose and talked very frankly about sex and kink and words that worked for them. It was SUCH an eye opener. And fun! Did I mention fun?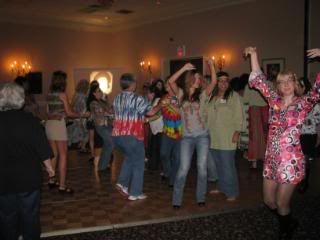 Friday night was a 60's theme party and dance. Saturday night was a more formal dinner with awards and of course plenty of time for hanging out in jeans at the bar and continuing the party. Sunday night ended the weekend with a pizza get-together and Bingo games with the models handing out the prizes.
And of course I didn't mention that there was plenty of time for authors to meet and greet and readers to have an opportunity to sit and chat with their favorite EC authors. In a nutshell… it was FUN! Very relaxed and just a TON of fun hanging out with friends. I don't want to miss out on the party so I'm going to be there again this year. Registration is still open. Won't you join us at ROMANTICON 2010? Ooookay, here's one more thing that may just tempt you to join us …