This week, I'm pleased to have 13 authors hanging out on the Block. I hope you're getting to see the "real" writer behind some of your favorite books and perhaps meet a couple of wonderful new authors!
1. Judi Phillips
Judi Phillips has had stories playing in her head for as long as she can remember and finally began writing them down.  Her spicy alter-ego, Pepper Goodrich, is much newer at the writing game.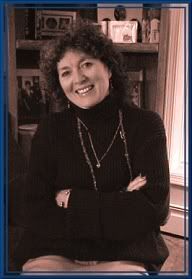 2. Rebecca Royce
Rebecca Royce is the mother of two little boys, with a third one set to join them in the fall. Relatively new to writing, she has sold a few novels, with her debut novel, Her Wolf released earlier this month from Liquid Silver Books. A believer that anything is possible, the truly unexpected usually occurs in her work.
3. Liena Ferror
Liena was born and raised in South Central Pennsylvania by parents who instilled a love of reading into her and her brother. After a comment from her husband regarding the fact she reads so much that she could probably write a book, Liena embarked on her writing career. Her first release is scheduled for November 20, 2009 titled The Risen: Queen of the Ghost Drakon from Eirelander Publishing.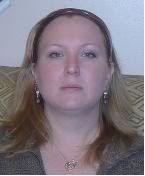 4. Jasmine Aherne
Jasmine is studying for masters degree in creative writing. She lives in Cardiff with her partner Alex, a python called Fish, and a mountain of books.
5. Nancy O'Berry
Nancy O'Berry has been writing stories since junior high. She is a published author with Red Rose Publishing where her love of American History is transfered into her sensual westerns. She lives in southeast Virginia with her husband and a wild array of animals from cats to bovines. She loves hearing from readers.
6. Lisabet Sarai
Born into a family of readers and story tellers, Lisabet began writing as soon as she could hold a pencil. She has been publishing erotica and erotic romance for nearly a decade. Imagination is the ultimate aphrodisiac.
7. Sandy Marshall
Sandy worked for Trans World Airlines for thirty-six years before she retired to write full time. She has a trilogy set in the mid-west amongst the riverboat gambling industry. The second book, Addiction, will be released November 6, 2009 at Eirelander Publishing.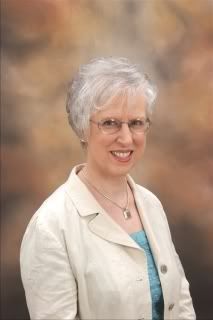 8. Diana Castilleja
Diana currently resides in central Texas with her husband and son. When not focusing her energy on her family and her writing, she loves to travel and haunt bookstores. The freedom to read about anything and everything has fueled her adult imagination. She is most likely currently sitting at her desk, having it out with her keyboard writing her next book.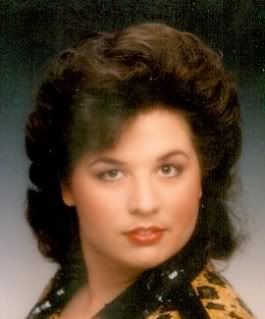 9. Linda Style
In 2000, after five years of writing and four nominations for the RWA Golden Heart Award, Linda's last GH entry was bought by the senior editor at Harlequin Superromance. Linda's second book won the prestigious Daphne du Maurier Award, and now, 13 novels later, Linda's award-winning books are sold worldwide and translated in many language. Linda says she has the best job in the world. "I still can't believe someone wants to pay me to make up stories."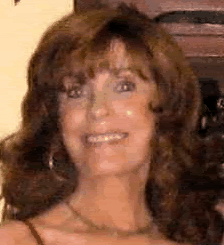 10. Joan Maze
Joan Maze loves all things mysterious and romantic. Her background in music, art and writing often appears in her manuscripts. She is a member of Romance Writers of America, Kiss Of Death chapter, ChicklitwritersRWA, HHRW, and Outreach. When she isn't writing, she's reading.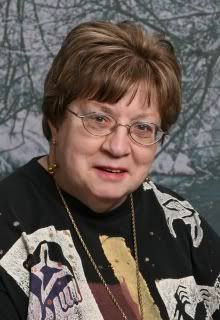 11.Susan Lyons
Susan Lyons writes sexy romance that's passionate, heartwarming, and fun. RT BookReviews says, "Look to be turned on from start to finish." This award-winning author is published by Kensington, Berkley, Harlequin Spice Briefs, and The Wild Rose Press.
12. Nancy J. Cohen
Nancy J. Cohen is author of the popular Bad Hair Day mystery series featuring hairdresser Marla Shore who solves crimes with wit and style under the sultry Florida sun. KILLER KNOTS and PERISH BY PEDICURE are the latest titles in this humorous series. Several of Nancy's books have made the Independent Mystery Booksellers Association bestseller list.
13. Beth Caudill
Beth Caudill resides in North Carolina with her husband and two children. Her home is lined with bookcases and filled with books. Although she does not claim the computer manuals, those belong to her husband. In her life prior to becoming a stay-at-home-mom, she worked as a technical support analyst and quality assurance software tester. Now she plays chauffeur and cook for her family and fits in writing when she can.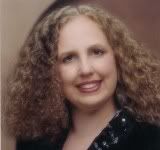 And this bevy of beauties can't be left without a couple of wet men to cool them down … now could they???